Patient of the Month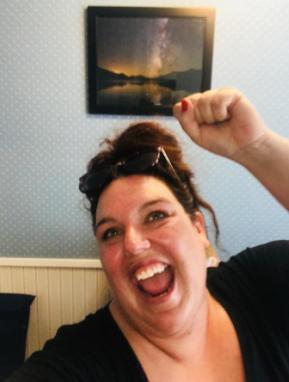 HOLLIE MEYER
I first came to Khalsa Chiropractic to see Dr. Mha Atma over five years ago. I found him through Yelp! Ever since then he has helped me immensely with my various issues including neck pain, headaches and lower back pain. I always feel so much better after his treatments.

A couple of years ago I was in a car accident—hit pretty hard. My lawyer sent me to a different chiropractor. My lower back was very tight and sore, my middle back was hurting and my neck was killing me. After three months of treatment I was only a little better so I came back to Dr. Mha Atma. I started to feel better right away. It took a few more months but his chiropractic treatments got me back into good shape.
I continue to see him at least every few weeks. Chiropractic treatment here has helped me so much and restored joy and comfort to my life. I find it hard to believe that so many people have not even experienced the amazing benefits of chiropractic care! They should give it a try—especially if they have the good fortune to be able to see Dr. Mha Atma!
The staff here at Khalsa Chiropractic is great—they are attentive and kind and take good care of everyone. The doctor is awesome. I am grateful and happy to be able to come here and get the care I need to feel better. I love calling for an appointment as I don't have to say my name anymore. Evie knows my voice...Khalsa Chiropractic is my very own "Cheers" bar, and Evie is my Sam (I'm Norm)!