Patient of the Week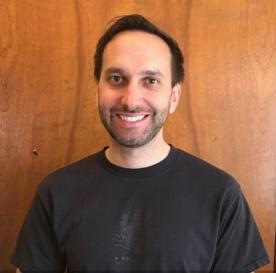 RYAN MICHLITSCH
I had a pinched nerve in my upper back which was causing me to lose feeling in my left arm and I had pain in my neck and upper back and constant mild pain in the arm. I couldn't look up because of the pain, and was in constant discomfort for three months.
A good friend recommended Dr. Mha Atma. I didn't want to take any medications or have any unnecessary surgeries. I had not been to a chiropractor in 20 years and I had some doubts it would help but I had a feeling it might work out in the long run.
When I arrived I felt comfortable right away, and I appreciated the early informative sessions about how to care for my back pain. Besides recommending chiropractic treatment Dr. Mha Atma suggested stretches and exercises as well as reducing workouts that were aggravating the problem.
After about a month and a half the feeling in my arm has returned and the pain is completely gone. I've resumed my usual amount of activity and feel like a much healthier person again.
I have two older brothers who see a chiropractor—one to deal with the aftermath of a snowboarding accident he had in high school and the other with problems from bad posture and sitting all day. They both feel good about their care. I think chiropractic care is a better solution than staying in pain, taking medications or expensive surgeries. I support it and when people I know complain about back pain I gladly share the experience I had here.
I'm very happy with the results and education I experienced at this office. I feel equipped to take better care of myself in the future. Thanks Khalsa Chiropractic!